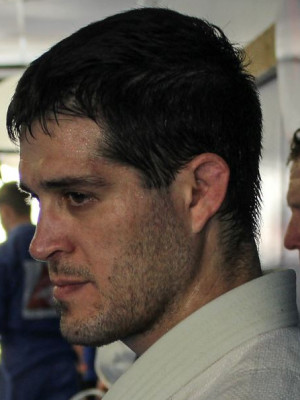 I started training Brazilian Jiu Jitsu with my best bud, Alex Henley, in 2010 under then-third degree black belt Ze Mario Esfiha in Austin, Texas.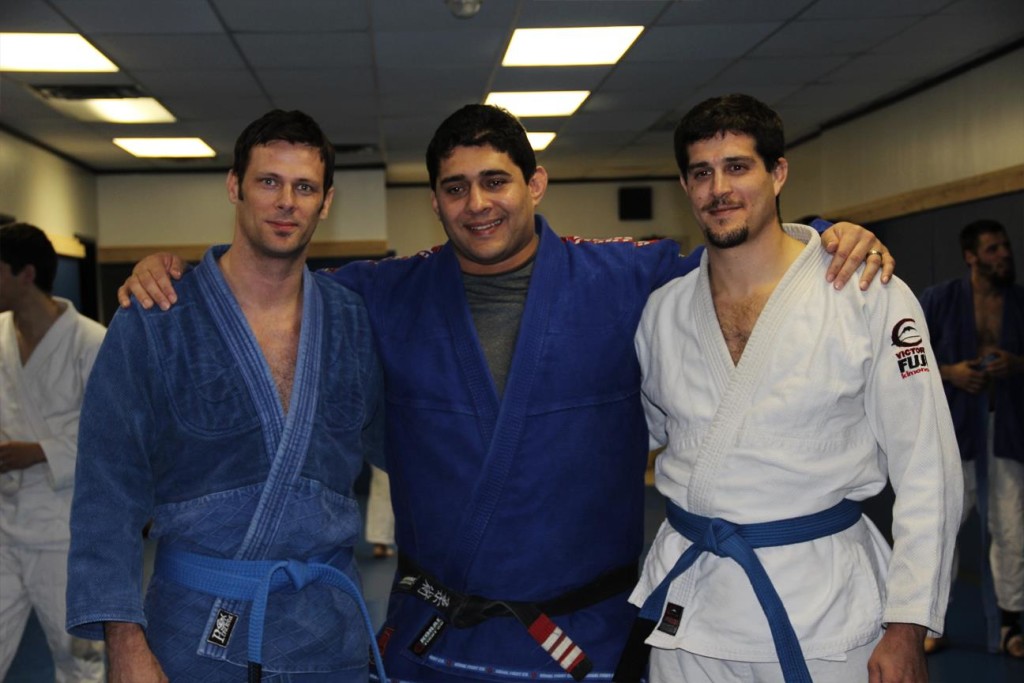 In 2015, I started training at Aces Jiu Jitsu Club under Coach Mikal Abdullah.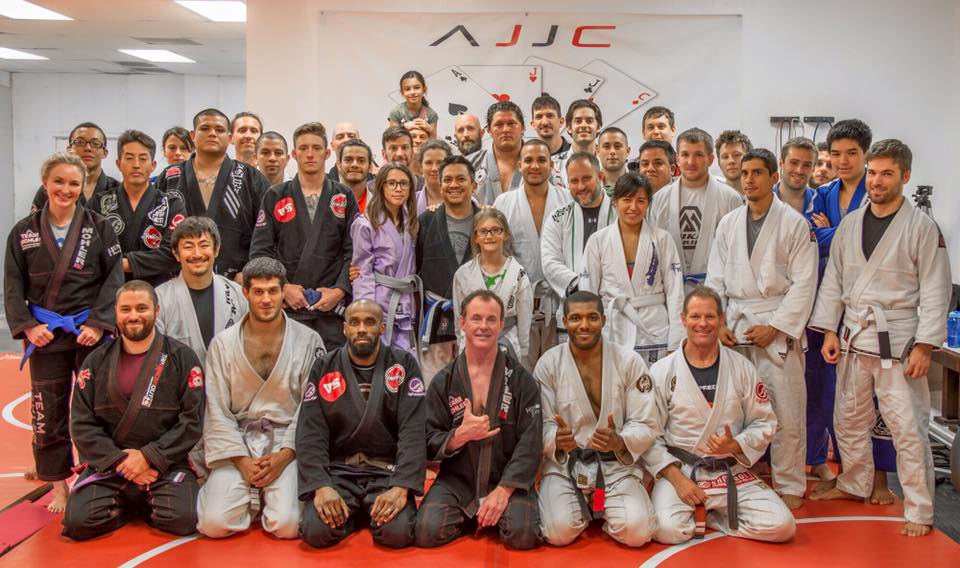 After three years at Aces, I came back to Mario's and Team Brasa.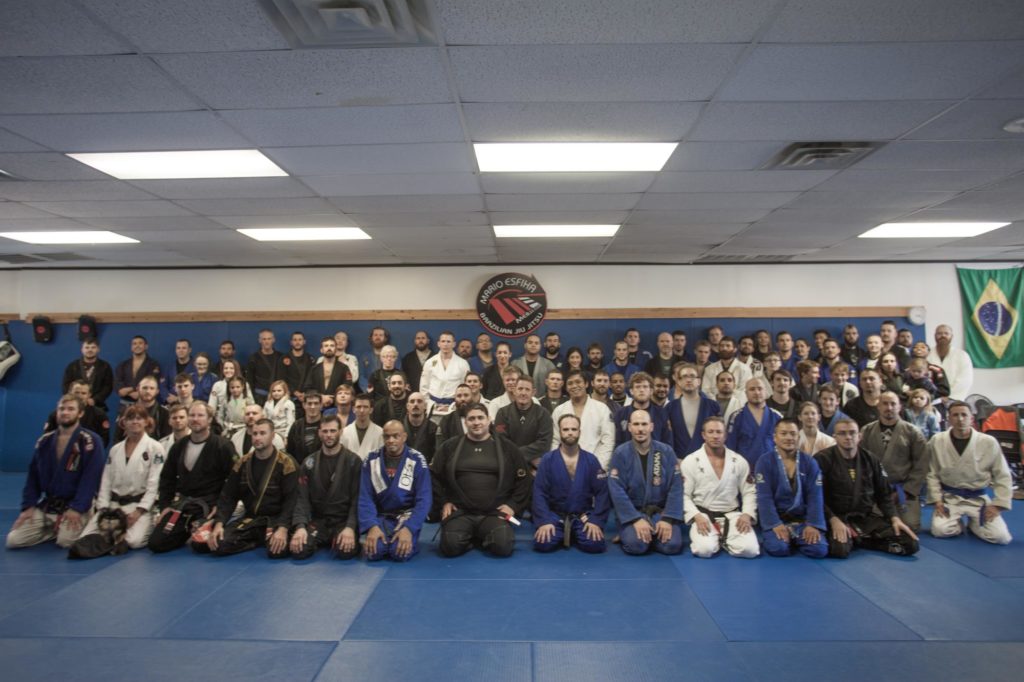 Game
My approach to rolling is cerebral and technical first, physical second. I take the thoughtful, methodical approach. I like to go hard and fast one or two days a week, and with a relaxed zen the rest of the time.
I play guard adequately, but usually just as a means to get on top. I prefer having side control or knee-on-belly over mount. I'm not a fan of back control unless it's face-down (the Lobster Smash™).
Submission-wise, I love me some chokes. I've got a passable triangle and arm triangle, but I specialize in collar chokes.
I enjoy variety and experimentation. If my partner is willing, I like to play with wristlocks and leg attacks. I frequently find "new" (to me, anyway) positions and submissions by keeping it playful.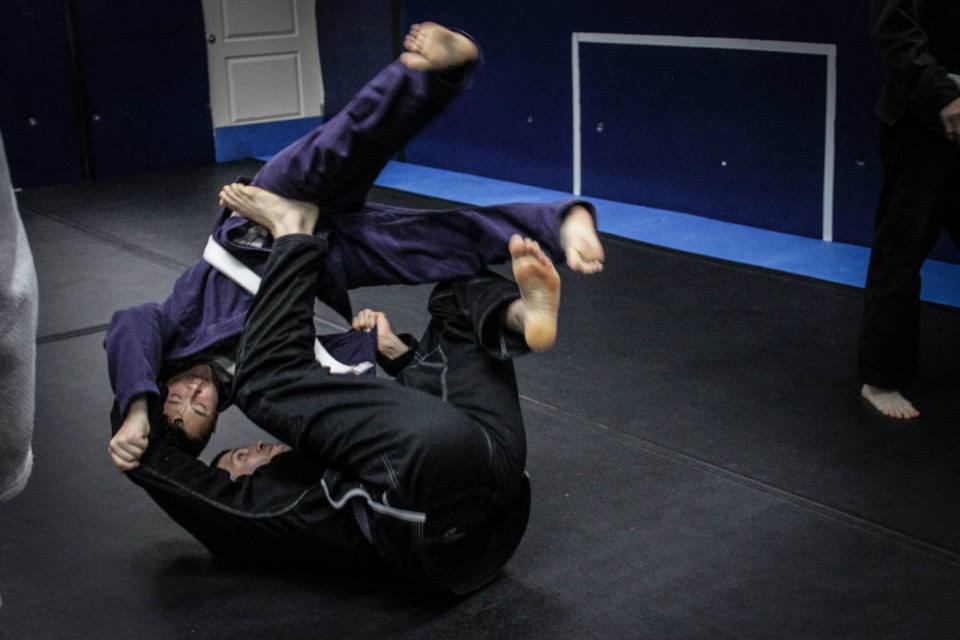 Being old, risk-averse, and noncompetitive, I tend not to spend a lot of time on throws and takedowns. Also, despite a background in kung fu, I have no interest in the striking arts that often complement BJJ, especially for MMA fighters.
BJJ Philosophy
I love this art with a passion. I'm not an aggressive or competitive person, and my lifestyle doesn't put me in self defense situations. So for me, it is all about fitness (mental and physical) and fun. I treat BJJ as a sport and a game. I don't compete myself, although I have coached many of my teammates to victory. I'm also not as young as I used to be, so I focus a lot of my energy on training smart and preventing injury.
A Brief Bio
I was born in Dallas, but left as quickly as possible. Son of a linguistically talented businessman type, I moved frequently, spending most of my formative years in Europe. In 1994 I came back to Texas for college, ultimately earning Computer Science degrees from The University of Texas at Austin. While at UT, I met and married my wife, Renae, and made my first forays into the world of professional software engineering. Upon graduation, I did the dot-com thing for a few years, but the timing was poor (did you do the math?) and I did not become obscenely wealthy.
2003 was a big year for life-defining changes. I joined IBM; I started training kung fu at Shaolin-Do, from which I would eventually earn a black belt; and Renae and I started to procreate. Today, I still work at IBM, engineering server virtualization software for the cloud; Renae and I have four children; and Shaolin-Do gets credit for bringing together the components of my life that led me to start my BJJ journey.
Besides being a family man, martial artist, and software engineer, I am a musician of no great distinction. I play several instruments with a poor to mediocre level of skill, and used to sing lead for Thunderpony, an Austin-based indie rock quintet.